Fitted Ruffle Cotton Blouse PREORDER
Regular price
Sale price
HK$678.00
Unit price
per
Sale
Sold out
Our Fitted Ruffle Cotton Blouse not only features playful ruffles for a touch of whimsy but is also expertly fitted, enhancing your silhouette with a tailored elegance. Versatile and perfect for any occasion, it brings a delightful balance of fitted chic and playful charm to your style.
Model Reina is 5'9 and wearing XXS, and model Mika is 5'0 and wearing L.
This is a preorder. The items will be sent out to customers before January 15th.

Please double check your size. The size may not be what you would expect, so please compare your measurements to the size chart. If you have any questions, please reach out to contact@vinaofthevalley.com. We would be more than happy to assist you.
The preorder period starts November 13th and ends December 4th. It is possible that at some point we will limit the number of items that can be ordered to increase efficiency and speed of bulk production. 
当社のフィッテッドラッフルコットンブラウスは、遊び心あるラッフルが特徴ですが、同時にエキスパートなフィット感も兼ね備え、シルエットを洗練されたエレガンスで引き立てます。どんな場面にも対応できる万能さを持ち、フィット感のシックさと遊び心の魅力を楽しめます。当社のフィッテッドラッフルコットンブラウスで、洗練されたシンプリシティを手に入れましょう。
モデルのレイナは175cm身長で、サイズXS-Sを着用しています。モデルのミカは身長152cmで、サイズM-Lを着用しています。
これは予約販売です。アイテムは1月15日前にお客様に発送されます。

サイズは予想と異なる場合がありますので、サイズチャートとご自身の計測結果を比較してください。ご質問があれば、contact@vinaofthevalley.com までお気軽にお問い合わせください。
予約販売期間は11月13日から12月4日までです。一定の時点でアイテムの注文数を制限し、大量生産の効率と速さを向上させる可能性があります。
Shipping & Returns

Worldwide shipping with options based on your location.

Please check out our return policy.
Dimensions

Please measure carefully using the size chart attached.
Care Instructions

Hand wash cold. Use press cloth when ironing. Reshape before hanging out to dry.
Share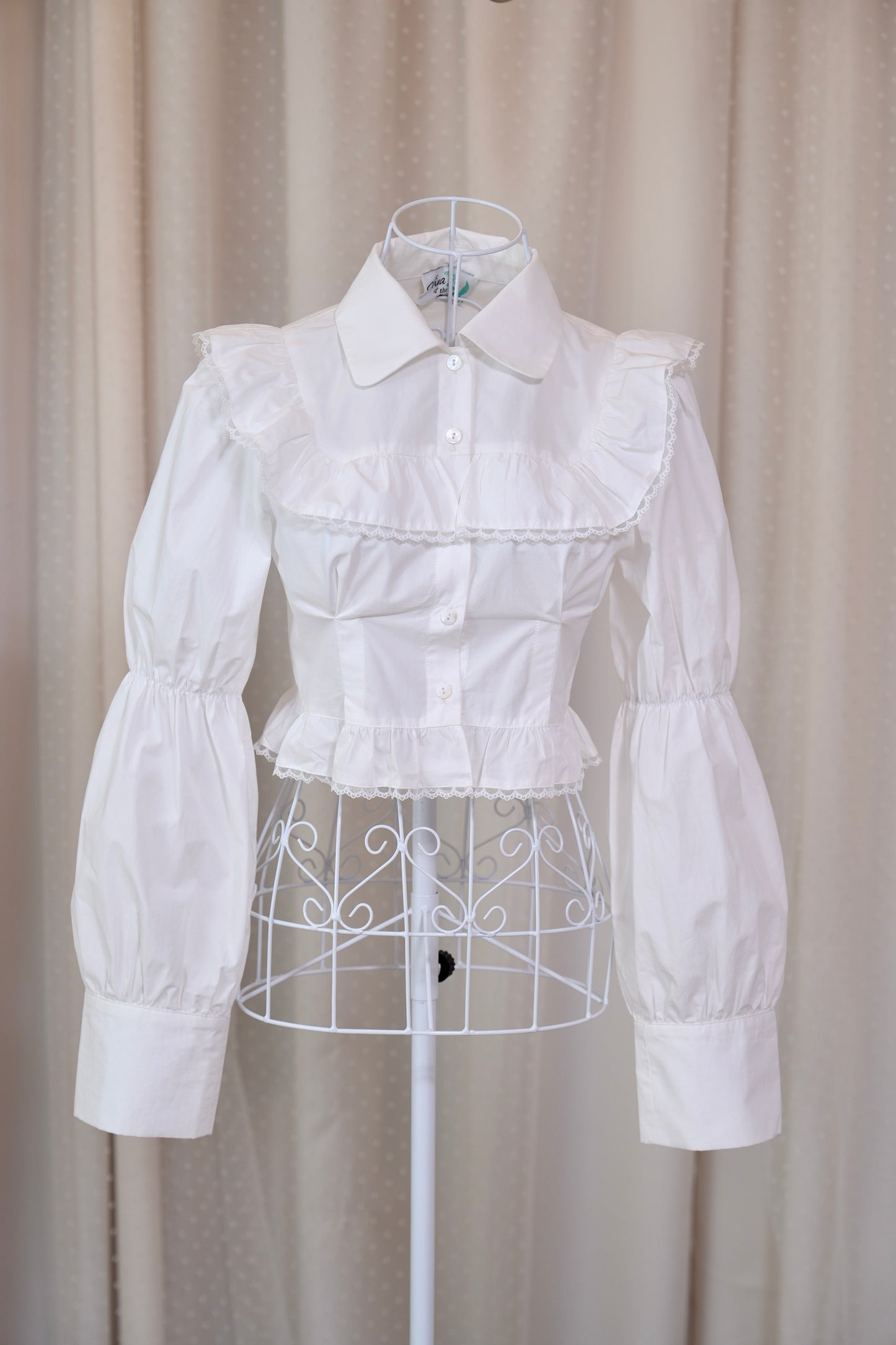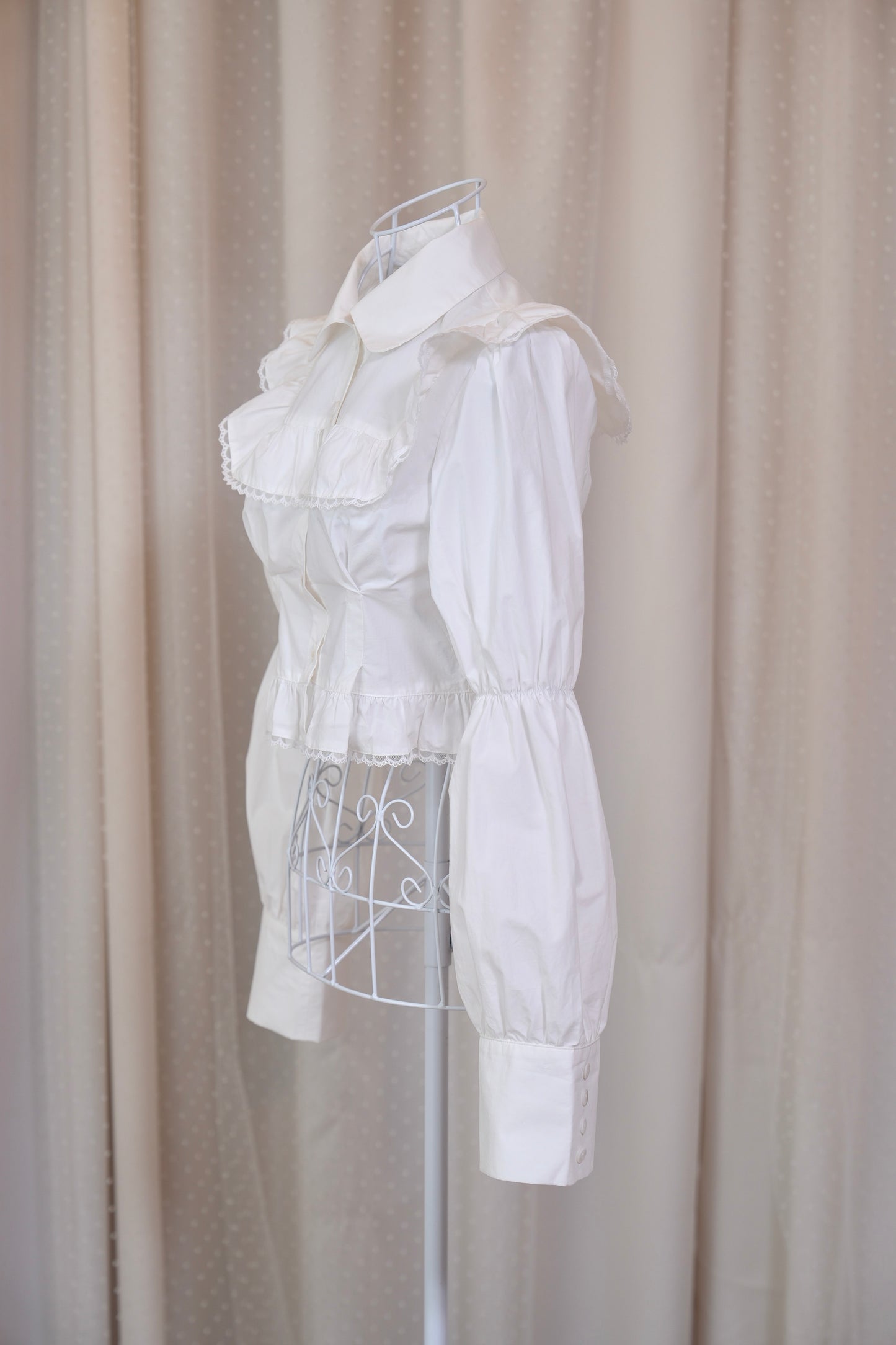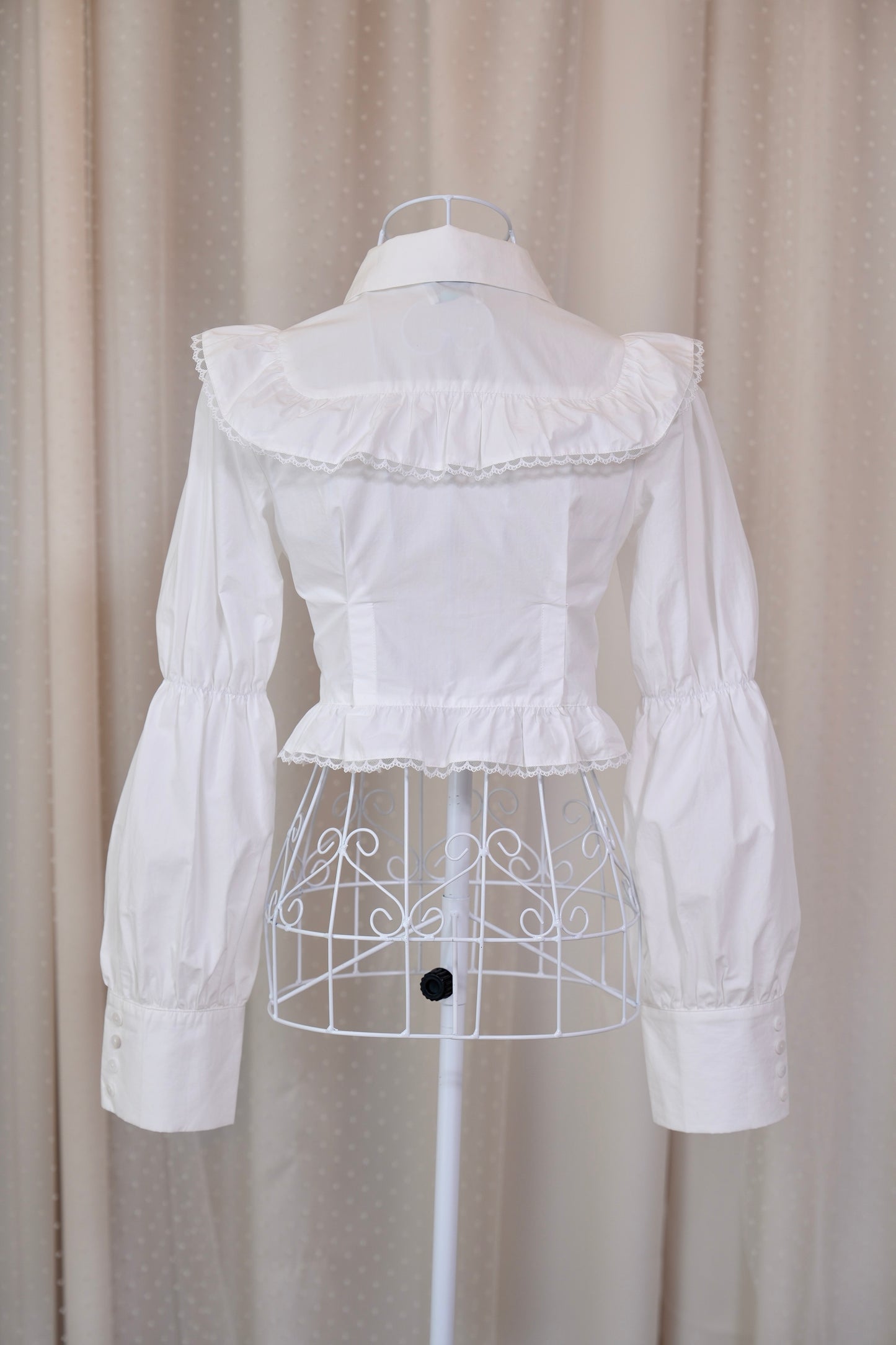 Wear it with friends
Vina of the Valley is perfect to wear with friends.